About this web author: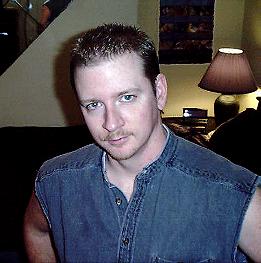 Hey, what can I say? I love to work with my hands and create things that I have always wanted. With heavy interests in science and mechanics, I exploit my gift for being able to create things that I can imagine in my mind. Lots of people can say that they can do this, but out of all those people who create something, how many of them can say that it looks like it came from a factory or that it even works a year after they made it?? I can imagine a completed project, I see how parts would go together in my mind, I see how the parts wear and how durable the item would be. I absolutely love to troubleshoot and try and improve an item till it can no longer be improved. Really, most people don't worry about the quality of a project... Just go buy an older automobile and see how people tend to fix things, for lack of a better words, half ass backwards. I on the other hand I think of how I can create a high quality project, that will look good and last for years on end.
I'm now 27 and always looking for ways to express my creativity, I would love to find a job that would let me follow my passion of inventing and building things. I always thought that a job in the movie industry as a person who worked to build props or sets would be my dream job. I couldn't even imaging how happy I would be to build props like robots or what ever, for filming. But unfortunately, I am stuck in Nebraska where there sure ante nothing even close to that going on around here. Its pretty boring really living in Nebraska..... unless you like to go and stare at a bunch of cows in the field..... Moo.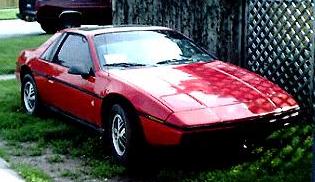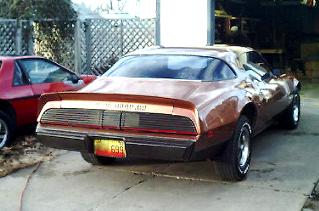 My current projects include a 1985 Fiero and a 1980 Firebird Formula, both slated to go under restoration. The Fiero's interior is 95% complete now, it just needs a engine and a brake job. The Firebird on the other hand is mechanically sound, and needs complete interior restoration. The Fiero will be first to be completed, hopefully by July 2004.
Past projects include about 30 automobile restorations, ranging from a '77 Kawasaki KZ750 motorcycle to a 1989 GMC Sierra pickup. Other than vehicles there has been hundreds of misc. projects built from scratch like a full sized MAME arcade machine, 1:1 scale SCUBA diving helmet air tank, regulators, and BC. I have been building medium scale robots since I was very small and have won allot of science fairs. Fascinated by computers, I have assembled many complete units piece by piece from the old Apple IIe to modern day Pentium 4's.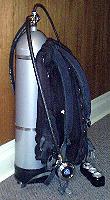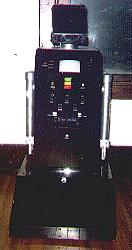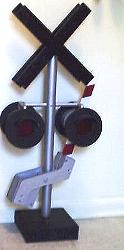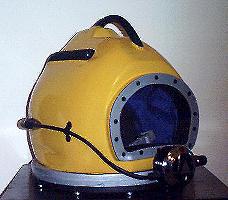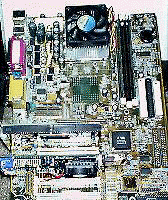 My upcoming planed projects include a full size Johnny Five replica from the movie Short Circuit 1 & 2, as soon as money permits. There will be a website dedicated to it's construction when it gets under way. I'm sure there will be more projects in the upcoming years, that I haven't even thought about yet. What I really need to do is start patenting all my new ideas and start making some money off my intellect. There have been several new products I have thought of , but didn't do anything with, only to find them at the local Wal-Mart several years later. I have several new product ideas that would be helpful for the every day problems we endure, wann'a know what they are?? To bad! ha ha 8-)
Wann'a learn more about me? I am currently setting up several websites all linked to a central hub that I have created with all my ideas, click the link below to be directed there:

12/30/03